In our 'LOCKDOWN LEISURES' series we would like you to meet our team and our family. A few notes around the people behind and around our stores and community. What are they doing at the moment?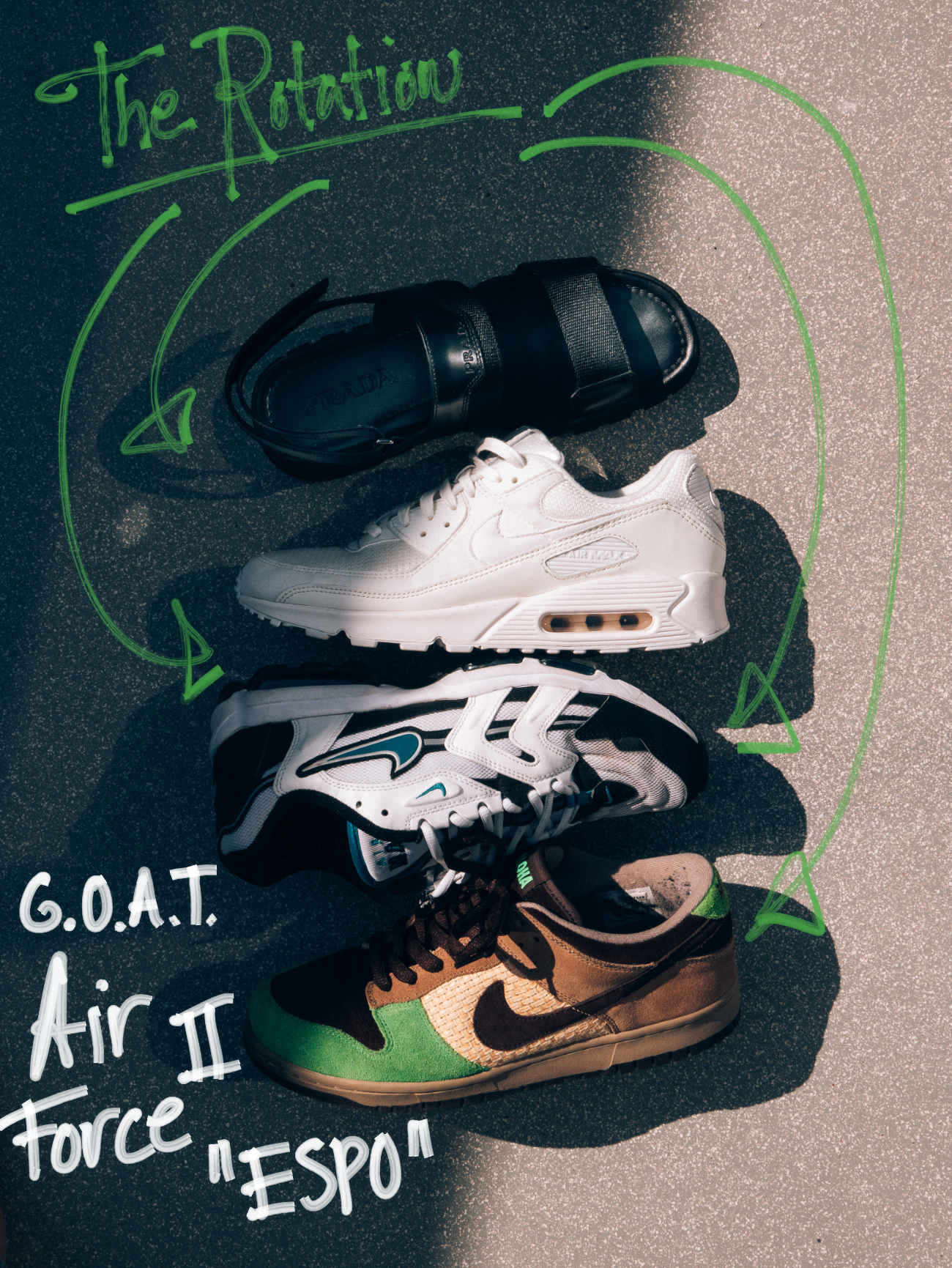 Meet the oldest one of the team, and another Dutchie: Spencer (@spencersamuels). Some say he was born out of the Air bubble of the first Air Max. Some say he was reborn digitally in the early days of the internet and therefor still looks like he's 26. His true age is unknown, but we all guess it could be ancient. Before the era of Instagram he used to run one of the largest online sneaker/streetwear platforms with his buddy @warheadnl. He's currently responsible for all things digitally at Lockwood & Avenue.
During the Lockdown he's rediscovering music from his past, enjoying food, living the good life, chilling on his terrace and missing the @urbancrossworkouts from @sportclubheteiland.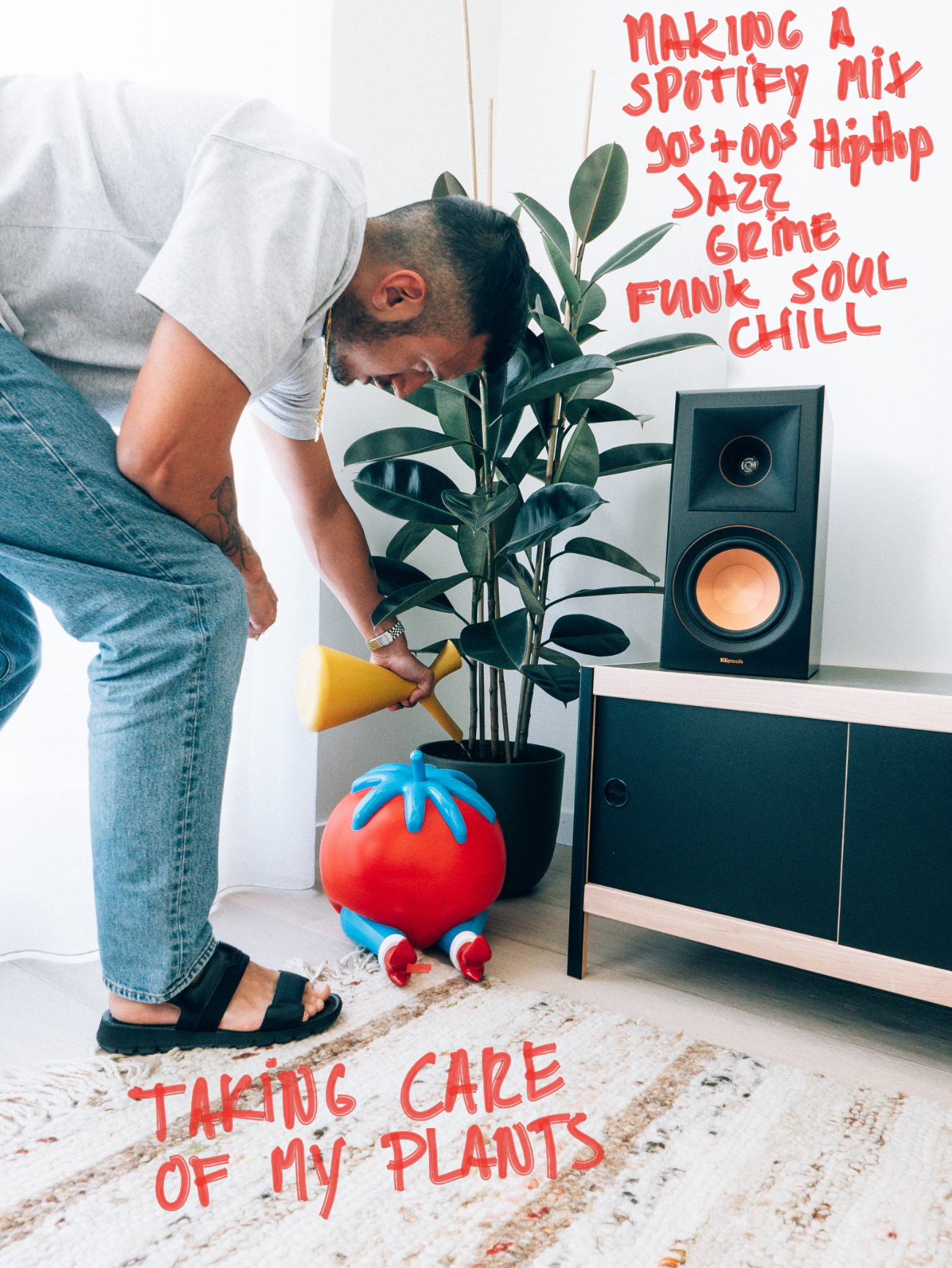 Lockdown essentials: 
We recently moved to a new apartment and I'm enjoying the terrace very much.
My Supreme hairclipper since I have to do my own hair again.
Hay fever eyedrops and tablets otherwise I would look like Mug from Pokemon.
Missing Sportclub Het Eiland, but I'm trying to workout from home to keep the mind and body fit.
Drawing/scribbling on my iPad Pro.
A mindset to keep enjoying everything to the fullest
The great company of my dog and gf.
Tv-shows:
What I'm watching right now: Just started with 'THE DEUCE' on HBO and looking forward to the season finale of Walking Dead this weekend.

HBO: The Wire, Game of Thrones, Sharp Objects, Big Little Lies, Boardwalk Empire, Girls and Westworld to name a few.

Netflix: Dark, Mindhunter, Zumbo's Desserts, GLOW, Stranger Things, The Sinner. I have watched many, but it's hard to remember due to my grandpaness.

My all-time favourite must be LOST, watched it when it aired and enjoyed all discussions with friends and on the message board of ML75.nl back in the days.

If you like a bizar show I can recommend LEGION. It's about a mutant from the Marvel/X-Men universe, but in a more not-so-comic kind of setting. Super retro, super cool shots, splendid soundtrack, it's a puzzle to watch. He, Legion, has dissociative identity disorder plus some other disorders and the first episode feels like you have it too.
Movies:
I always struggle with mentioning a movie that truly is my favourite. Maybe because I'm more into TV-Shows at the moment and for the past couple of years. 
H.R. Giger did an amazing thing with creating the ALIEN-universe, might not be the best movies but I love the series since the first one.
Playlist: 
I'm into all sorts of genres, but at the office (and also the previous ones I worked at) I was never really the DJ kind of colleague. So right now I'm rediscovering my musical taste, the artists and songs that I seemed to forgot. My goal during the Lockdown is to create a playlist with a musical journey through my life and moods. I just started with it, and it's far from finished...check it out in a couple of days :-P My Playlist.
A couple of things I'm listening too on Spotify:
Radio: Frank Ocean, Childish Cambino
This is: Radiohead, BADBADNOTGOOD, Homeshake
Playlist: Jazz Classics, I Love my 90's Hip-Hop
Artists: Free Nationals, Ghostface, Wu-Tang, Sunz of Man, Raekwon...
Food: 
I love cooking and eating, I would easily say it's my passion. If I have to choose one thing I would go for a good basic burger. People around me know, Spencburger is the one you're craving for ;-) 
All time favorite sneaker:
The Nike Air Force II "ESPO" has been my holy grail since forever. Wish I bought one back in the days for €400, but sadly I always invested in new stuff that was releasing.
Favorite item from the store:
CARHARTT SHORTSLEEVE LANE SHIRT - Big fan of shortsleeve shirts, summer ready!