In our 'LOCKDOWN LEISURES' series we would like you to meet our team and our family. A few notes around the people behind and around our stores and community. What are they doing at the moment?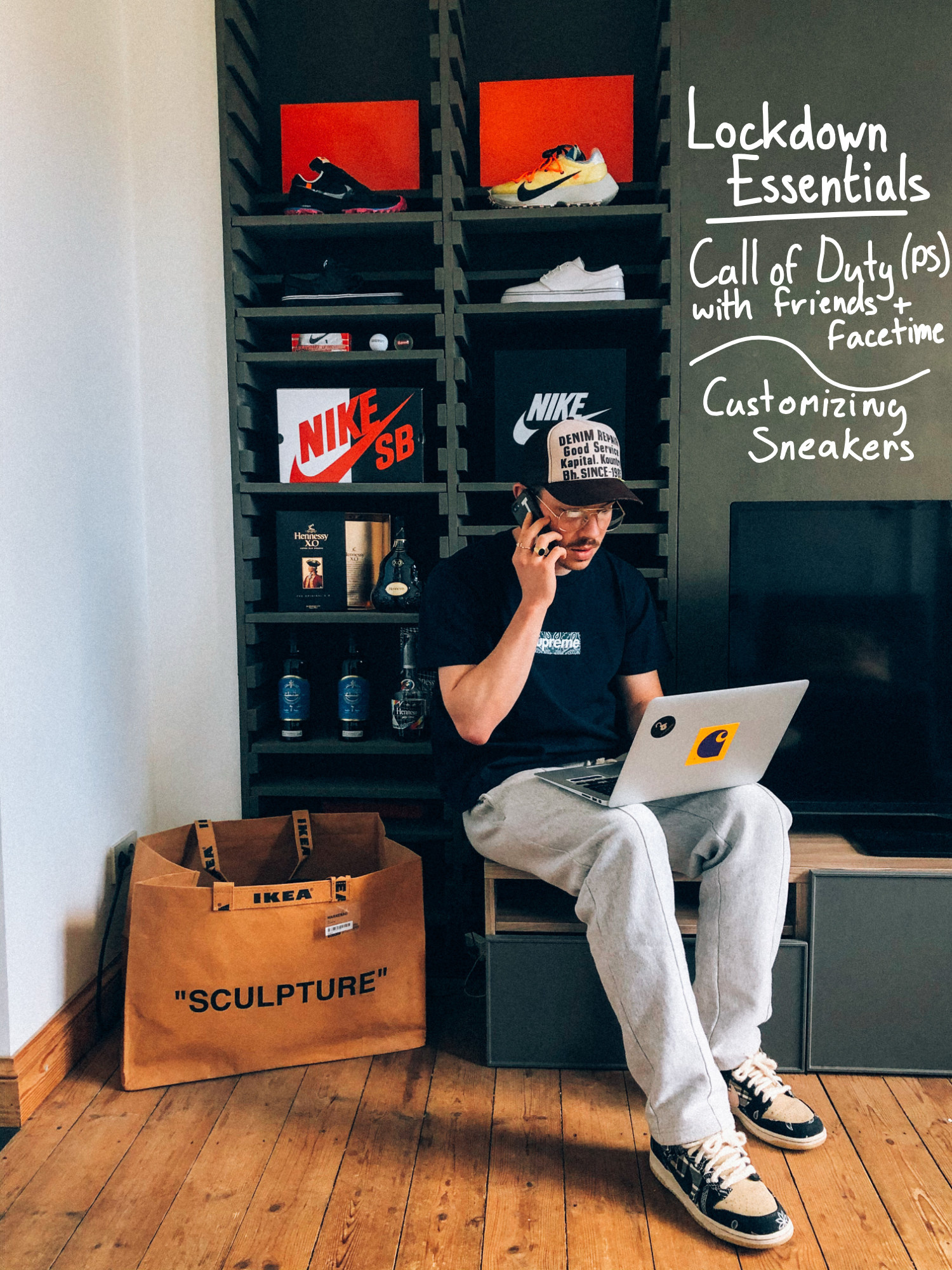 Meet Maxime (@max_dml), that cheery dude who greets and helps you at our store. A true peoples person. His accent might reveal that he's not from Antwerp, but from the capital of Belgium: Brussels. Max is our biggest hypebeast, up-to-date with everything streetwear and sneaker related. He lives together with his best friend with whom he grew up with (also a hypebeast). His girlfriend is an upcoming DJ (@Baddila) from Brussels, so you have to check her mixes out too!
Lockdown essentials: 
Playstation: Call of Duty with my friends. We turn on videochat every time so we are a bit more together.

Sneaker customizing (currently working on the Nike SB Jordan 1 low Lance Mountain)
Movies & Tv-shows:
Netflix: loads of Friends episodes + just finished the crazy Tiger King story

Harry Potter (3 and 6 are my favorites) 
Playlist: 
Listening to a lot of 80's hiphop on Spotify mixing with some new hits from RapCaviar playlist. Daily wake-up routine with my girlfriend's Soundcloud mixtapes.
Food: 
My girlfriend's homemade bolognaise with fresh pasta's and a glass of white wine 
All time favorite sneaker:
My all time favorite still to get : Air Jordan 1 Union/LA

My all time owned favorite : AM 1/97 Sean Wotherspoon 
Favorite item from the store:
Parra planter because I love decorating my new appartement and this one would fit perfectly in my interior