In our 'LOCKDOWN LEISURES' series we would like you to meet our team and our family. A few notes around the people behind and around our stores and community. What are they doing at the moment?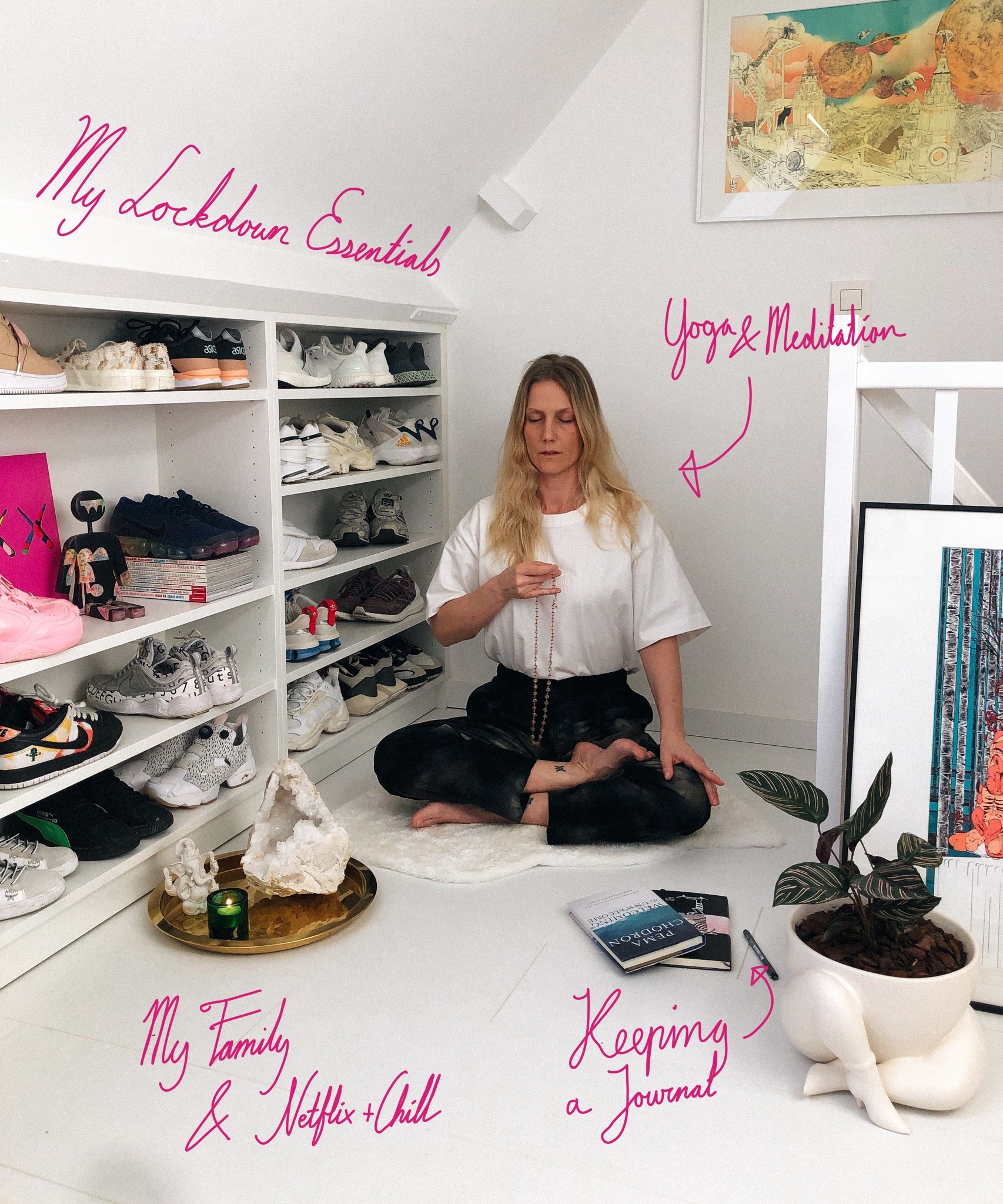 Meet our boss Lina (@Lina_Avenue) who has been running Lockwood & Avenue for the past 23 years. Lina is from Sweden and has lived there in the first part of her life until she met Lockwood founder and skater Sven. Soon after they met on a surfing holiday Lina moved to Belgium.
She currently is the mother of three, if you don't count in our staff tho. Besides running her fam and the stores she keeps a clear mind with yoga, meditation and reading books to improve her spiritual state.
If you love the 80's just like she does, you will love her nostalgic Lockdown Leisures.
Lockdown Essentials:
My family

Meditation & Yoga

My computer: To connect with the outside world and Team Lockwood-Avenue

Green smoothies: get those veggies, up your immune system!

Ginger tea: ginger has powerful medicinal properties: anti inflammatory, strengthens your digestive system & flu fighter to name a few.

Spiritual books; Pema Chödrön - Welcoming the Unwelcome is a must read. "Never underestimate the power of mind. How you work with things really can transform what seems to be. Working with the inner has the ability to transform the outer"

Journal: Journaling is a powerful method to unclutter your mind and to see things more clearly
Movies and TV-Show:
80's movies! E.T. Back to the future, Batman, Goonies, Indiana Jones, Labyrinth, Stand by me, Terminator, Never Ending Story, Gremlins. Guess what decade I grew up in :) And the serie that has a little bit from all of that: Stranger Things
Playlist:
Check out my Spotify Playlist
Food:
Vegan curry: Hot, spicy, creamy and warms you up from the inside and out. Just like this one: https://www.lazycatkitchen.com/vegan-thai-green-curry/
All Time Favourite Sneaker:
The Nike Air Max 97 'cause it's nostalgic, you can wear the Silver Bullets with everything.
A sneaker that I would love to ad to my collection: Nike SB Dunk Hi Huf, I'm a sucker for tie-dye. Wearing a size us 6 made it very difficult to get the sneakers that I loved back in the day. Smallest size used to be US 7, and sometimes even an 8.
Favourite Item From Our Store:
Carhartt Slippers (What else do you need at home?) -> Check it out