Prepping the next generation in the business of skateboarding and streetwear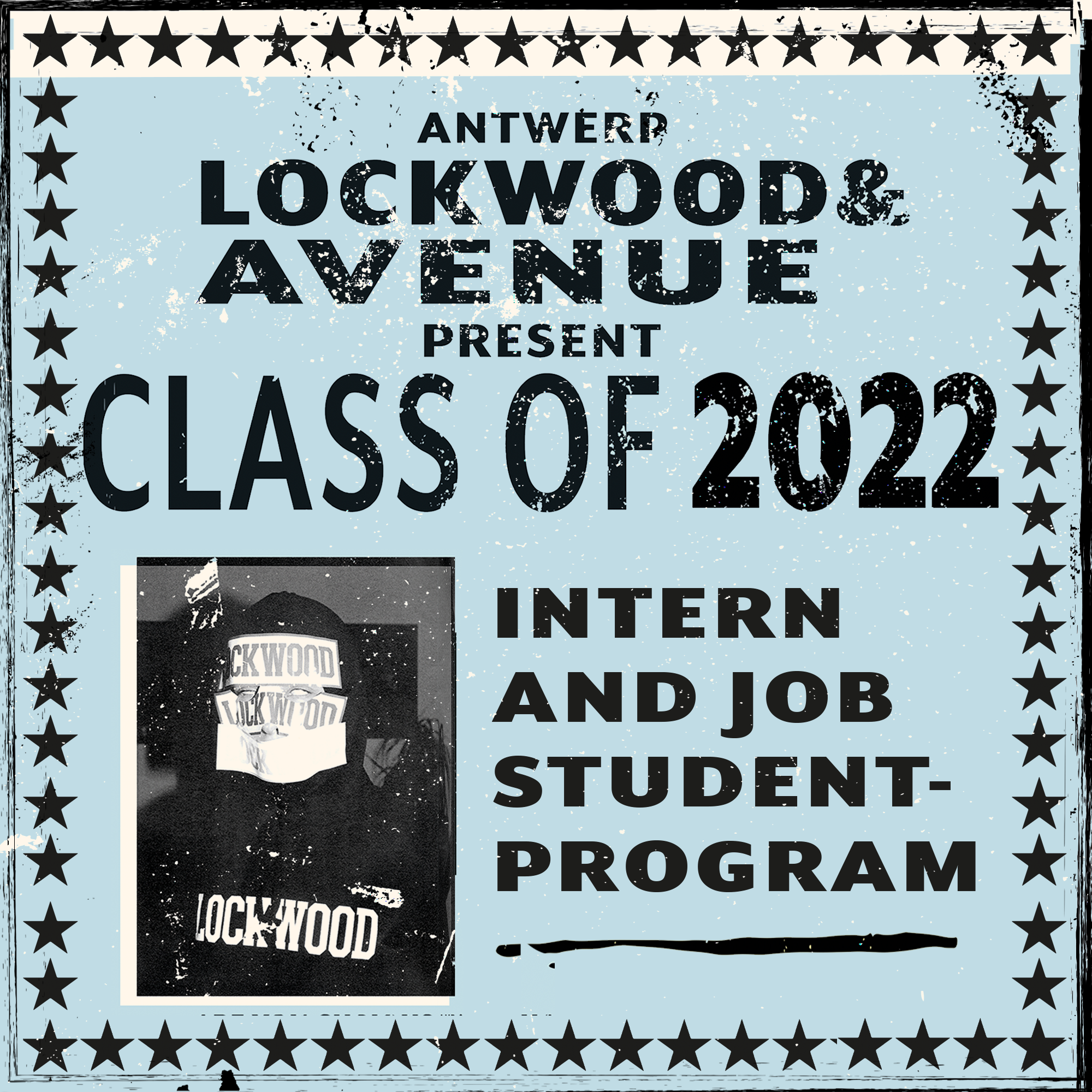 Lockwood-Avenue is recruiting a team of interns and students. Are you interested in learning about running a store, managing a digital commerce, creating content, purchase and product development, organizing events? We have 25 years of experience to share! Lockwood is being strictly about skateboarding since 1996 and Avenue is selecting the best in sneakers and streetwear.
The most important thing we ask from you: 
that you are curious and sharp
that you love brands and products with a good and honest story
that you're sensitive to beauty and aesthetics
We are not just into skateboarding, we are from skateboarding but we are proud to reach a much broader and diverse audience. Therefore, we want a broad and diverse team:
boy/girl/non-binary
good, average or no skateboarder
Long story short: We are looking for personalities.
If you can commit to the team for a minimum of 12 weeks (3 days a week), have a can-do attitude and want to contribute to the team, we will commit to offering you a rich and diverse program in the business of skateboarding and streetwear.
If you have anything of the following competences to offer, you are a candidate for a spot on this team:
sense of product styling, visual merchandising
customer service, good with people
graphic skills/photography/social media A-B-C
practical intelligence/efficiency
apparel design and development
Interested to be a graduate of Lockwood-Avenue's Class of 2022?
Tell us why you would be an asset to the team. We accept any form or shape of communication, not just the classical CV. Get creative off the bat, show us what you got and make sure to also mention the practical stuff like availability etc. 

This program is coordinated by Renaldi and she can be reached via [email protected]