Sign-up now for the launch of the "Grateful Dead" release. Read all info below!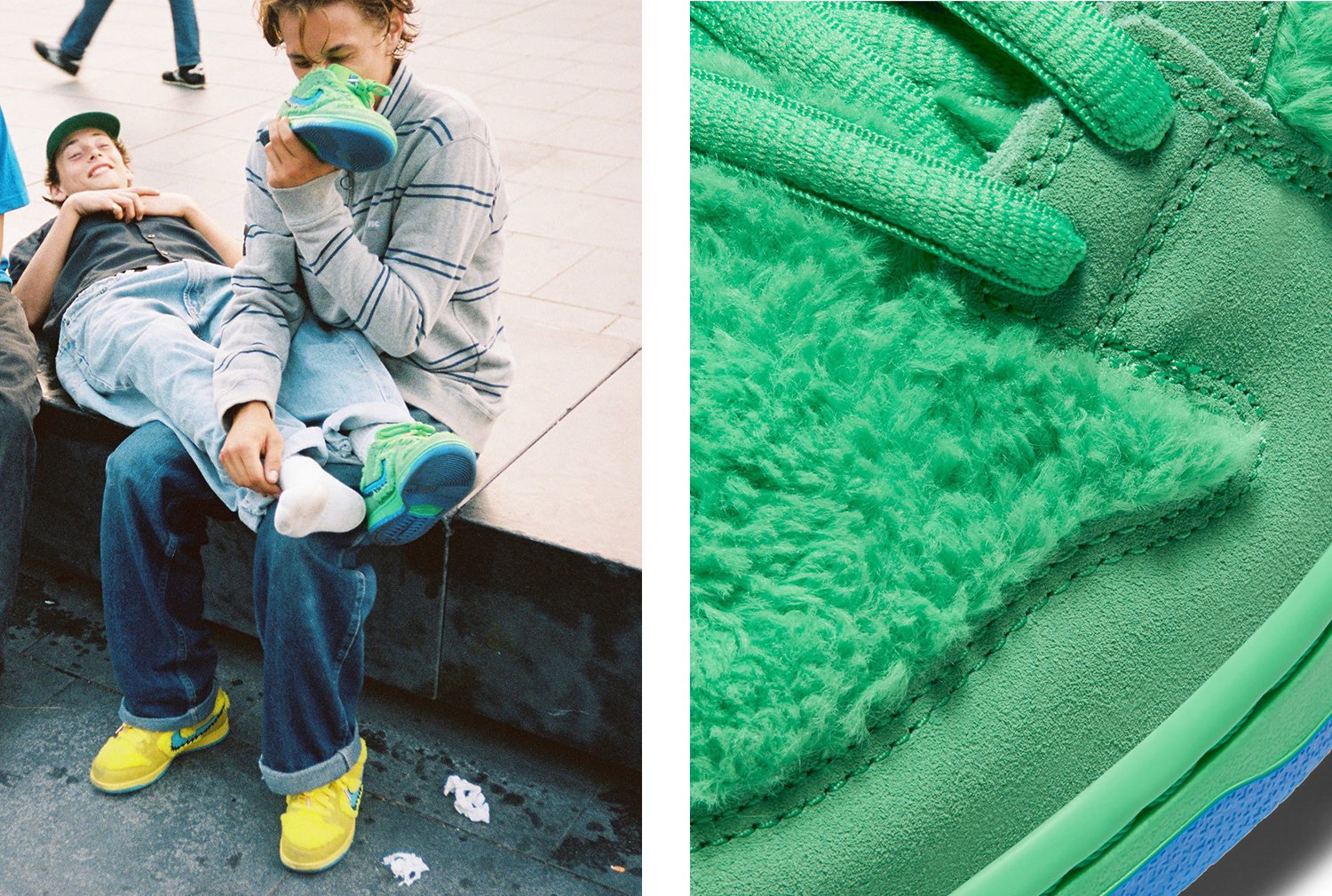 Grateful Dead is joining this years exclusive group that collaborates with Nike SB on the iconic Dunk Low.
The design of the Nike SB Dunk Low x Grateful Dead is based off the marching bears. An artwork originally designed for the 1973 LP History of the Grateful Dead, Volume 1 (Bear's Choice). Next to the adorable shaggy fur panels on the upper that reminds us of the 2006 'Bear Pack' , this shoe features a secret pocket in the iconic big tongue, an insole with the Bear design and many more surprises. Nike SB is releasing 3 different colorways, based on 3 out of the 5 bears used on the LP cover: The Orange, Green and Yellow one. The orange version is an FTC San Fransisco exclusive as Haight-Ashbury in San Fransisco was Grateful Dead's homebase. Both the Yellow and Green edition will release at Lockwood Skateshop through an online raffle. 
Read these rules first before entering the raffle.
Raffle for a chance to buy one of the Grateful Dead dunks
Open for residents from all European countries
Create an account on www.lockwood-avenue.com first
Pick-up in-store (on appointment) or shipped to your home
You can pick one color only: Yellow or Green
You can enter once

Do not contact us with any other questions regarding the raffle. We believe everything you need to know is in here. In case you contact us and we can copy+paste one of the rules and info from above your entry will be removed.

This raffle form will be closed at 10:00h CET on Friday.