Geplaatst op
Door Spencer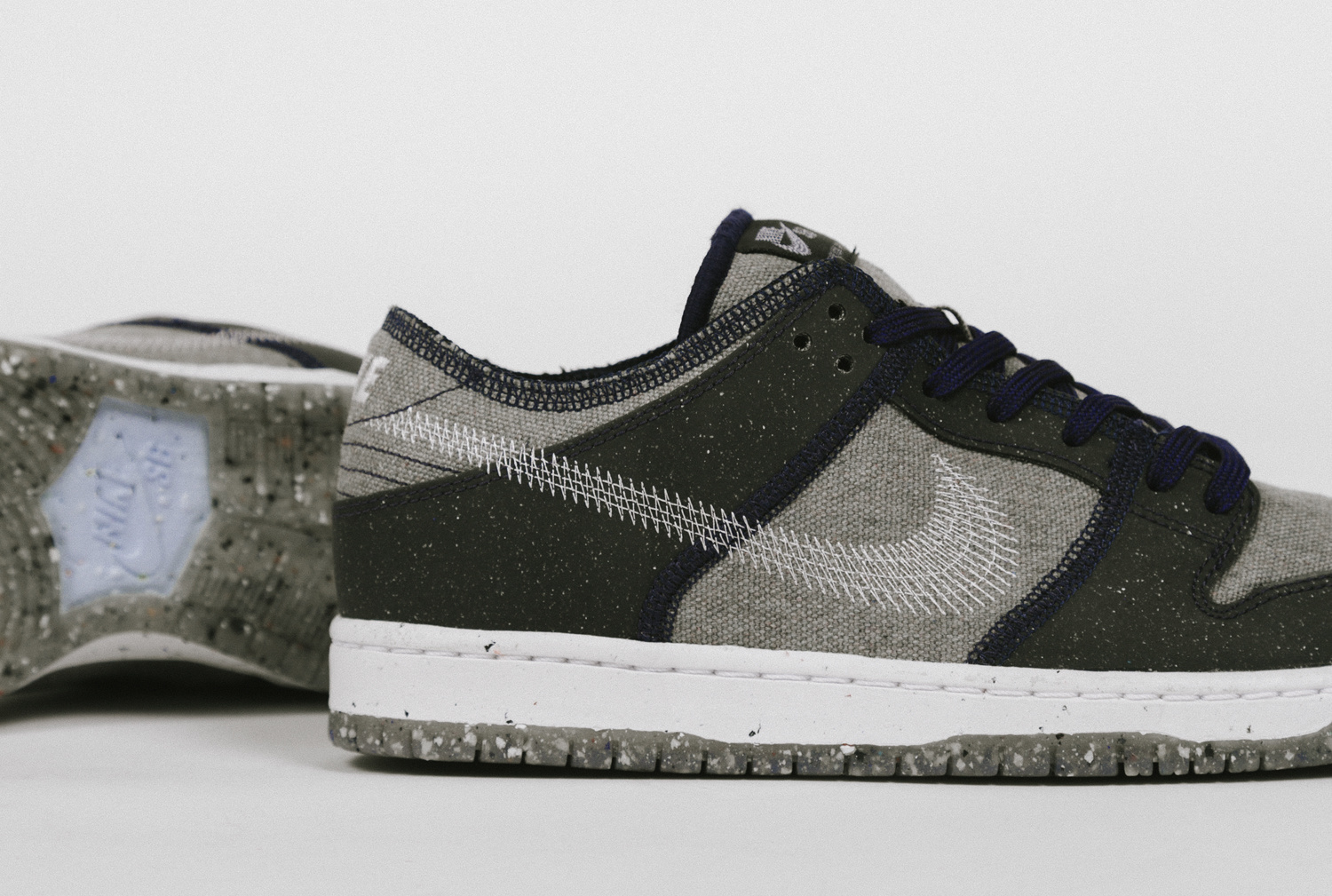 he Dunk Low Pro E from Nike SB's DO GOOD collection is set to drop this Saturday. They're following Nike's MOVE TO ZERO initiative and use post-industrial and recycled materials
Read these rules first before entering the raffle.
****ONLY AVAILABLE FOR BENELUX****
1. Create an account on our website and make sure your shipping details are complete
2. Follow us on @LockwoodSkateshop
3. Like the post post on our IG and comment your favourite Dunk of all time.
- The form will be live til 12:00h on Friday 16/10/2020
- You will need knowledge and passion, you need to answer all questions correctly.
- We will do the draw for the chosen few who can buy the shoes after the raffle has closed
- You can find the order in your account on the My Orders page before Friday 18:00h
- We will post the link to the account page on our story once we're all set
- Payment needs to be completed before Monday 11:00, so no need to rush and panic. If you have troubles with the payment just let us know.
- On mobile devices we recommend landscape mode, some devices don't show the button to continue the payment in portrait mode
- Paypal has a 4% fee, all other payment methods are free of charge.
- Shipping cost BeNeLux €15
- Handling cost €10
- We collect your data so we can crosscheck with your account on our website and to contact you only for purposes around this raffle
EU 40 (US 7) up to EU 46 (US 12) - €120
Do not contact us with any other questions regarding the raffle. We believe everything you need to know is in here. In case you contact us and we can copy+paste one of the rules and info from above your entry will be removed.
This raffle form will be closed at 12:00h on Friday 16/10/2020