The university-honoring Nike Dunks are coming back and first in line to be retroed are the "Kentucky" and "Syracuse" colorways. We had to postpone this release due to the Corona virus and are now releasing them through a limited time raffle for EUROPEAN residents only.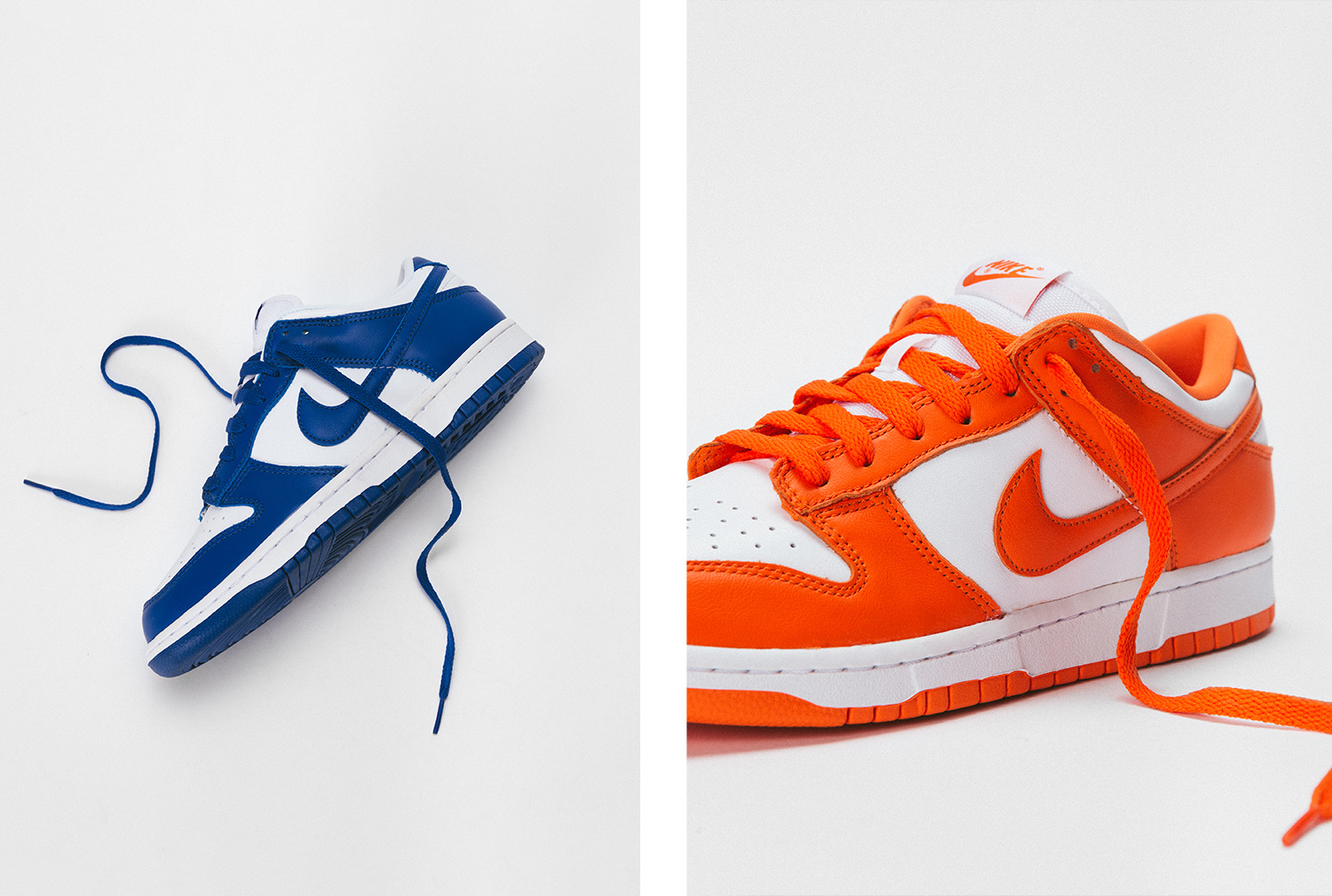 RAFFLE CLOSED
- Only European residents can enter the raffle
- You must have an account and use the e-mail that was used to login on our website.
- Make sure your invoice and shipping address data is correct within your account.
- You can enter once for both colorways. Multiple entries are not allowed. Do not ask your entire family to enter for you.
- Winners will be notified Tuesday the 17th at 11:00h through e-mail and have til 13:00h to complete the payment. The shoes are €100 a pair.
- If you took an "L" we will let you know by e-mail too
- All unpayed pairs will be offered to other contestants after 13:00h.
- This product is excluded from free shipping
- You will not get a confirmation e-mail once entered - Do not contact us about the raffle