Geplaatst op
Door Spencer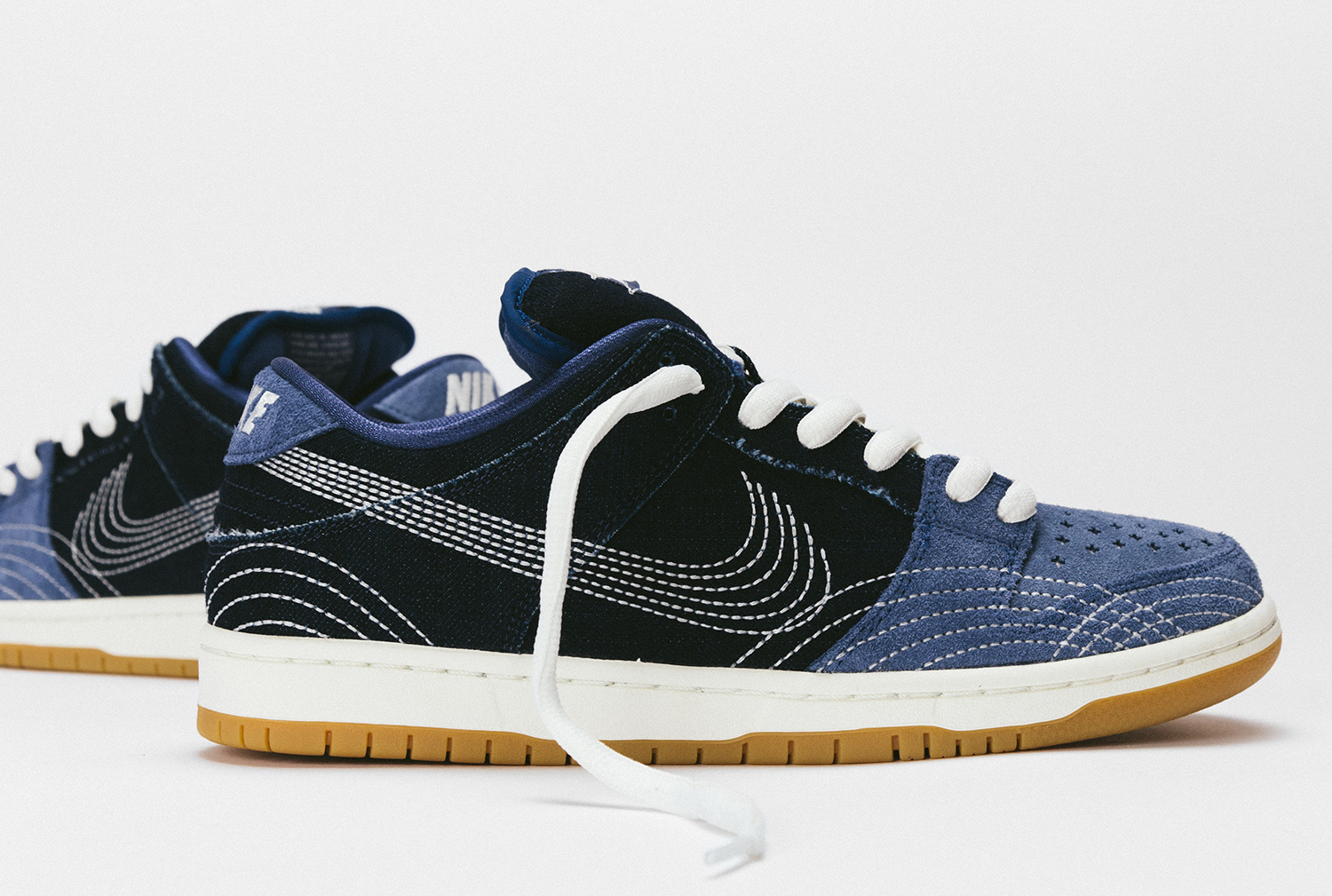 2020 Seems to be a good year for Nike SB thanks to the return of the Dunk with a hype train that can't be stopped. On Saturday the 1st of August we will release the Nike SB Dunk Low Pro "SASHIKO" in limited quantities.
The latest Nike SB Dunks are themed "SASHIKO" thanks to the traditional Japanese stitching method to strengthen fabrics. We will release them through our form that will be available through Instagram. Read the details below, so you are prepared for your participation!
What do you need to know?
ONLY AVAILABLE FOR BELGIUM
Create an account on our website and make sure your shipping details are complete
Follow us on @LockwoodSkateshop
Like and comment on the post on our feed
We will post a story around 12:00 with a swipe up link going to a form

The form will be up for a very short time only (as in 10 to 20 minutes, but we will write the deadline on our story).
You will need knowledge

Once the deadline has passed we will create the orders for the chosen few


You can find the order in your account on the My Orders page
We will post the link to the account page on our story once we're all set
Payment needs to be completed before Monday 11:00, so no need to rush and panic. If you have troubles with the payment just let us know.
On mobile devices we recommend landscape mode, some devices don't show the text to continue the payment in portrait mode
Paypal has a 4% fee, all other payment methods are free of charge.
EU 38 (US 5.5) up to EU 46 (US 12) - €120
GOOD LUCK