Geplaatst op
Door Spencer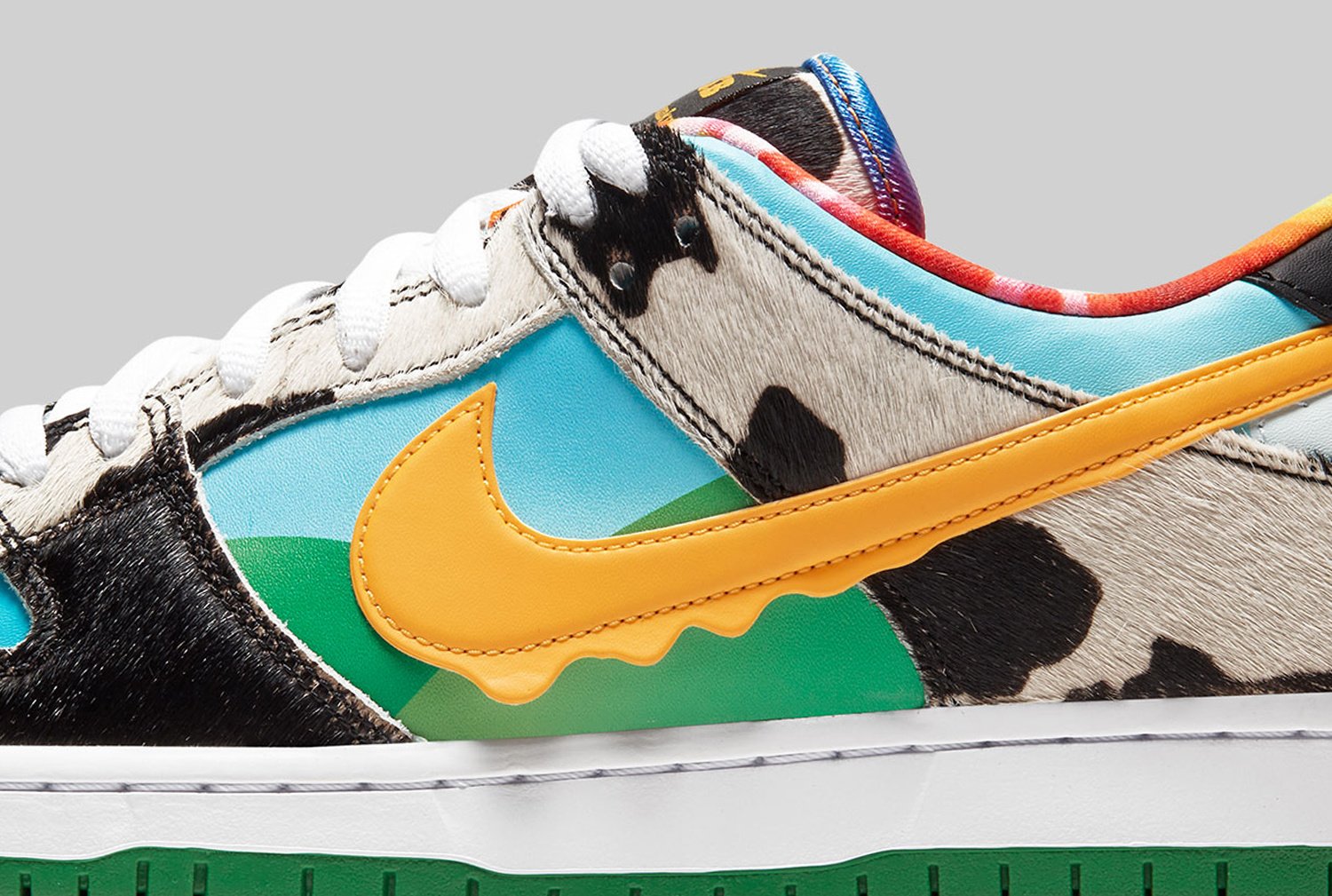 Sign-up now for the launch of the "CHUNKY DUNKY" release. Read all info below!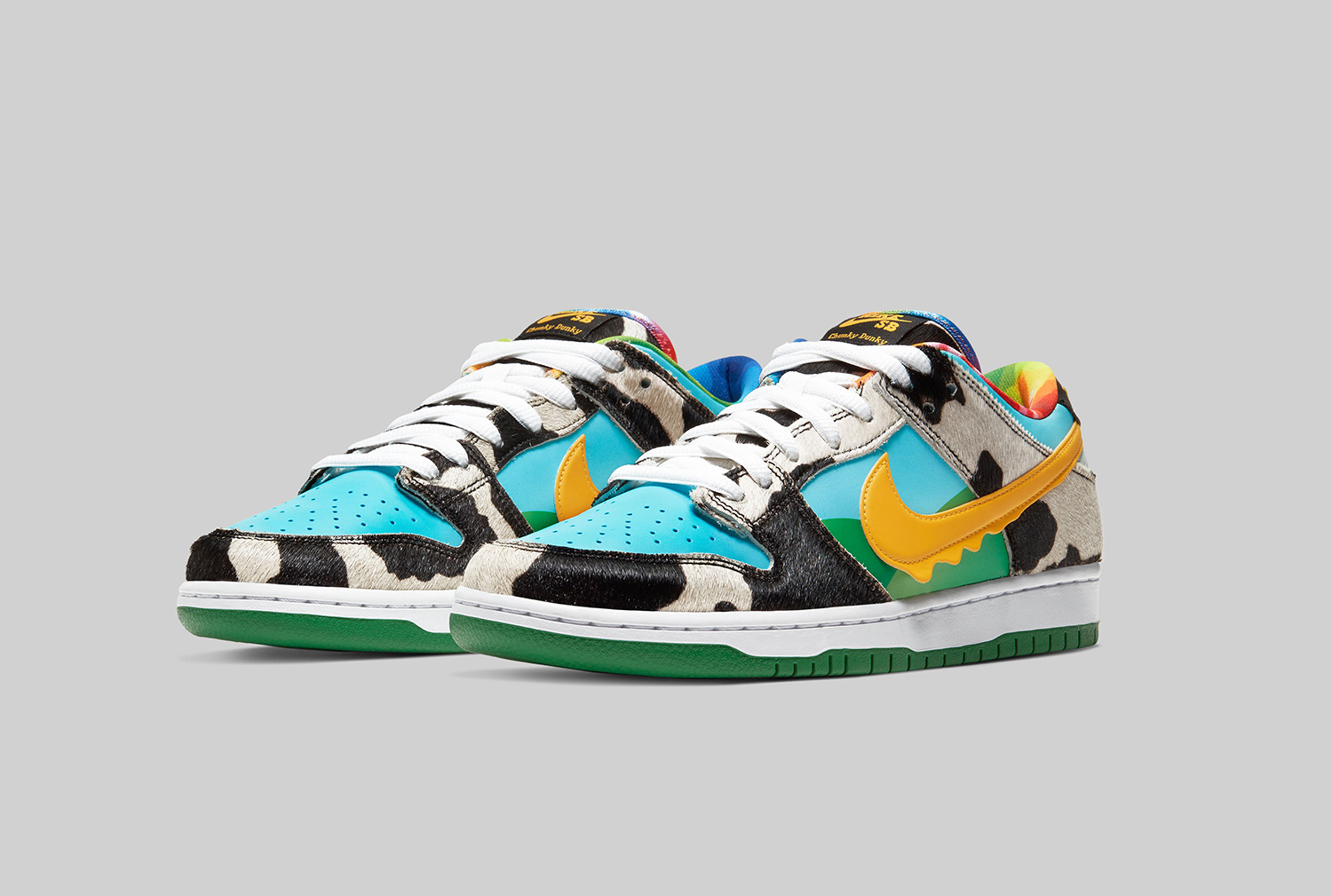 Nike SB teams up with Ben & Jerry's for a crazy collab on the Dunk Low Pro that reminds us of all the iconic Dunk CW's of the golden age of Nike SB! The "CHUNKY DUNKY" has been teased in the past couple of months, but the official launch is finally here. This time we will have to play it SIMPLE & SAFE due to the Corona Pandemic.

The raffle is only open for those who have their own Belgian ID Card (or Belgian E Card for the expats).


Read these rules first before entering the raffle.

- The Nike SB x Ben & Jerry Dunks will only be available through this online raffle
- Retail price €100 for one pair
- Only for official residents of Belgium (Belgian ID card or Belgian E-Card required)
- You can go half a size up or half a size down. Winners will need to try them on, if they don't fit it will be a sad day for you.
- Pick-up in-store only (Monday, Tuesday and Wednesday) see section below for more info about a SIMPLE & SAFE pick-up
- You must have an account on our website and use the e-mail that was used to login on our website. Make sure to enter it correctly too. We will not contact you if we can't find your account. We've already had raffle winners who didn't have an account in the past.
- Make sure your contact, invoice and shipping address data is correct within your account.
- You can enter once
- Multiple entries are not allowed. Do not ask your entire family to enter for you.
- Take your time to enter all your data correctly, you can't change this afterwards.
- If you entered twice or three times by accident you will not be disqualified, your entries will count as one. If you enter the raffle 10 times on purpose we will ban you.
- Winners will be notified by e-mail on Saturday at 10:00h CET. You have till Monday 09:00h CET to complete the payment. If you have difficulties with completing the payment you can contact us on [email protected] before the payment deadline and we will help you out on Monday (Customer Service is closed on weekends)
- If you didn't get any e-mail, please DO NOT E-MAIL US. Go to your account on our website after 10:00h on Saturday. Go to the account page, go to the 'my orders' page. Nothing new there? Than you took an L. You see a new order there, check it's details and you will know if it is a BEN & JERRY DUNK!
- You will not get a confirmation e-mail once entered
- If we didn't receive your payment or if you didn't notify us with any payment troubles before the deadline we will cancel your WIN.

PICK-UP INFORMATION:
- Not on Saturday as we can't guarantee the safety of our customers and staff in these times. Corona is something serious and we've noticed that Saturday is almost as busy as it used to be. We need to protect you, our other customers and our staff!
- Only on Monday, Tuesday and Wednesday
- Winners will get an e-mail with steps on how to make an appointment for a certain time slot on Monday/Tuesday/Wednesday between 10:00 and 18:00.
- Only the winner, who is also the owner of the ID card can show up to pick-up the shoes.
- As mentioned before you can go half a size up and half a size down, you must try on the shoes. If they don't fit we will refund the amount paid.
- More questions? No worries we will inform the winners with EVERYTHING they need to know ;-)

Do not contact us with any other questions regarding the raffle. We believe everything you need to know is in here. In case you contact us and we can copy+paste one of the rules and info from above your entry will be removed.

This raffle form will be closed at 10:00h CET on Friday.